Utilize our industry-leading experience to design your IT infrastructure, ensuring systems work together as intended. Throughout the Phoenix Valley and Southern California, companies have turned to Triple Source Technologies to create highly efficient and resilient office networks.
Providing a solid foundation to ensure operational efficiency and security.
We truly begin with the end in mind, asking key questions that create a conversation around the who, what, when & how your organization sees itself operating in a networked environment. Our integrations team then creates detailed plans on how to bring those discussions to life. Our team takes pride in designing each specific element needed for your unique computer network. We chose the most cost-effective hardware, addressing network security, and integrating critical elements along the way i.e. wireless infrastructure, access control, and video surveillance (CCTV). All while leveraging our industry-leading partners to ensure you get the most out of your project.

A robust wireless deployment provides the flexibility, security, and user capacity to keep your business connected.
Planning a new wireless infrastructure or determining existing coverage can be a challenge. At Triple Source Technologies, we leverage both experience and software to take the guesswork out of planning and ensuring your coverage is nothing short of outstanding. Our wireless solutions and surveys can provide a thorough report to show existing wireless coverage, interferences in and around the building, and anticipated coverage. Once this leg work is complete, we can ensure that your building is getting optimal coverage without overspending.
Our sales and integrations team can handle all of your wireless needs, including wireless controller configuration, deployment, and maintenance, eliminating hassles ensuring a secure and reliable connection to your team and guests alike.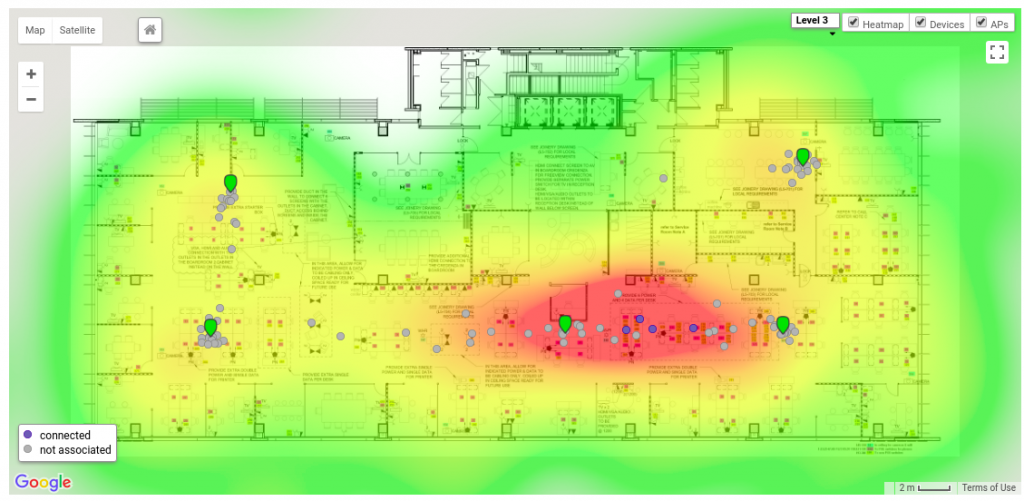 Schedule a consultation with one of our certified professionals today.