We are the Phoenix Valley & Southern California Structured Cabling Experts
Clean, organized, and efficient distribution of your voice, data, audio, and video communication.
Our team understands your cabling infrastructure is the backbone of your network. Your organization relies on your network to communicate, transfer data and run your business. We believe it is crucial your cabling is installed and thoroughly tested to ensure optimal performance and reliability. Since 2010, Triple Source Technologies has supported all of our clients with high-quality cabling services. Our team holds decades of experience in quality installations leveraging everything from CAT5e, CAT6, CAT6a, Fiber Optic, Coaxial, and more. We help our clients design their cabling infrastructure to service their current needs while also integrating growth strategies that plan for the future.
Structured cabling services include:
Category 5e, 6, 6a, coax (TV), speaker cable, outside plant
Providing the type of data cable needed for specific purposes or solutions, depending on the present and projected technical requirement.
Plenum, non-plenum, and PVC
Electrical cabling solutions depending on physical infrastructure requirements and chemical makeup desired.
Backbone cabling (including feed-pair cables and demarc extensions)
Connection of cable structures between facilities and rooms, providing the needed cable framework for your business.
Riser cable and conduit installation for high-rise buildings
Cabling that rises between floors as part of the backbone of your data cabling infrastructure and its design.
Ensuring the data cabling installed goes in accordance with product specifications and due requirements.
Manufacturer certified technicians
We work with professionals with special training and certification from cable manufacturers to ensure the quality of work and keen technical insight.
Fiber optic cabling use cases are growing rapidly for both commercial and residential applications. This type of cabling is frequently used when connecting multiple IDF locations together within a large space, providing connectivity over a spanned distance, or if a high-speed throughput is required. Our integrations team holds several manufacturer certifications that ensure you are getting a quality installation with the precision that fiber demands.
Multi-mode (OM1, OM2, OM3)
Termination Types: ST, SC, LC
Fiber optic backbones and demarc extensions, network connections between buildings.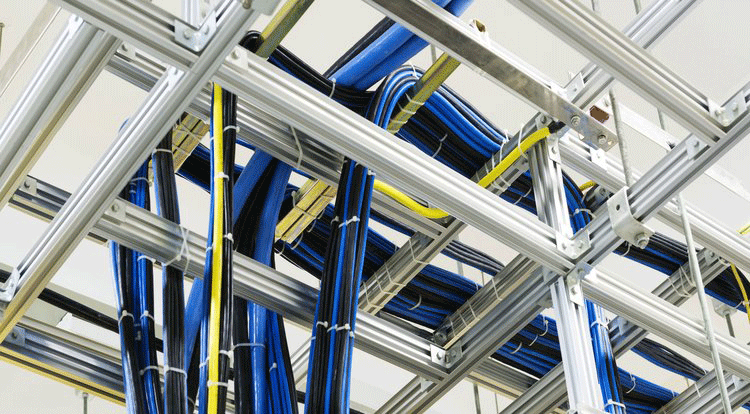 Schedule a consultation with one of our certified professionals today.