Manage and protect all your organization's iPad, iPhone and Mac devices from anywhere.
Triple Source Technologies holds rich experience in helping our clients in embracing cloud-first technology. Leveraging mobile device management has proven to provide a happy, healthy, productive, and empowering work environment. Managing the entire Apple ecosystem via the cloud allows internal or external IT departments substantial financial savings and a cutting-edge approach to prioritize people and offer a true zero-touch deployment. Our integration team has helped numerous organizations in education and business deploy countless Apple devices with simplicity and ease.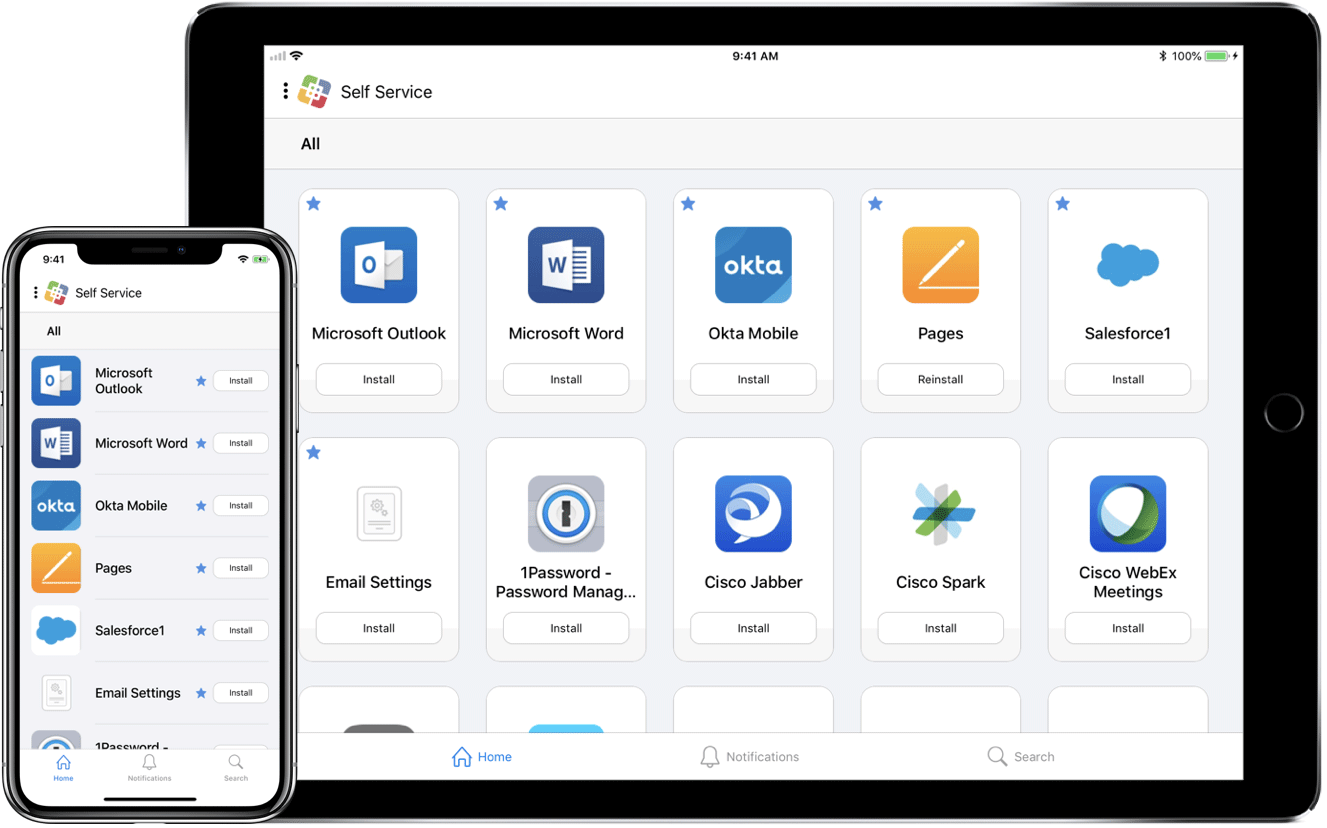 Jamf's Mobile Device Management Features Summary
Provision the perfect Mac, iPad or iPhone for your users. Choose a zero-touch, hands-free experience or go hands on through imaging. Either way, enroll devices and deploy them with ease.
Ongoing management is the bread and butter of IT's daily activities. Go beyond configuration profiles and use policies and scripts to customize devices for the optimal user experience.
Purchase apps in bulk through VPP and pre-configure them with the settings users need. Make the apps available automatically or through a Self Service catalog.
Automatically collect hardware, software and security configuration details from your Apple devices. Create custom reports, alerts and manage software licenses and warranty records. Use inventory to automate ongoing management.
Secure your Apple devices by leveraging native security features. Manage device settings and configurations, restrict malicious software, and patch all of your Apple devices, all while maintaining user privacy and the user experience.
Empower users with your own customizable app store. Give them the ability to install apps, update software and maintain their own device – all without a help desk ticket. Jamf Self Service gives users the apps they need, when and where they need them.
Schedule a consultation with one of our certified professionals today.